Shredding Service in Dallas-Fort Worth, TX
Understanding the Texas Information Disposal Act
Secure On-Site Shredding is more than a provider of reliable document shredding services in Dallas-Fort Worth, TX. Our commitment to meeting regulations and standards is equally important. Central to this commitment is our strict adherence to the Texas Information Disposal Act (IDA). This legislation, which came into effect on September 1, 2005, concerns the disposal of certain business records containing personal identifying information. Designed to uphold individual privacy and security, it mandates businesses to handle sensitive personal information with utmost responsibility. Under this act, personal identifying information includes an individual's first name or initial and last name in combination with one or more of the following:
Date of Birth
Social Security Number
Mother's Maiden Name
Financial Institution Account Number
Government Issued Identification Number
Unique Electronic Identification Number, Address, or Routing Code
Unique Biometric Data such as Fingerprint, Retina Image, Voice Print
Telecommunication Access Device Details like Debit and Credit Card Information
A business that does not comply in the manner required is liable for a civil penalty of up to $500 for each document. This Act took effect September 1, 2005, and applies to the disposal of business records without regard to whether the records were created before, on, or after the effective date.
What the Texas IDA Has to Do with Information Management
In terms of information management, the Texas IDA has a significant impact. It compels businesses to dispose of records containing personal identifying information
in a way that prevents unauthorized access
. This requirement is extended to all records, regardless of whether they were created before, on, or after the enactment of the law. Non-compliance can result in civil penalties, with fines of up to $500 for each document disposed of improperly.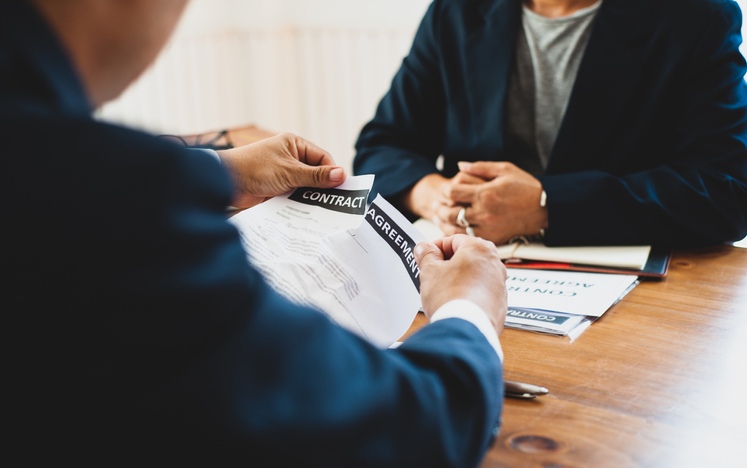 The Entities Affected by the Texas Information Disposal Act
The Texas IDA affects all businesses handling personal identifying information. Whether you're running a small business or a large corporation in the Dallas-Fort Worth area or elsewhere, adherence to this law is critical. It is not limited to paper documents alone but extends to hard drives and other digital storage devices. Therefore, any entity dealing with sensitive data of customers or employees needs to ensure they adopt proper disposal methods to avoid potential penalties and protect their reputation.
How Secure On-Site Shredding Can Assist
As a premier provider of on-site shredding services, Secure On-Site Shredding offers a variety of solutions to help businesses maintain compliance with the Texas IDA. Additionally, we also make our team available for fundraising and community events. Our commitment to personal service, regardless of business size, is what sets us apart in the industry.
Our paper shredding services include the following:
One-Time Purge Project - This is the perfect solution for businesses or individuals needing a one-time shredding of confidential documents. Our professionals will ensure secure and efficient disposal, leaving you worry-free.
Recurring Scheduled Service - We offer a recurring service to assist businesses in regularly handling significant amounts of confidential records. We can schedule routine visits to your premises, ensuring a consistent and secure method of information disposal.
Drop-Off at Our Facility - We understand you may want to witness the shredding process. Therefore, we welcome drop-offs at our facility, where you can see your confidential information being destroyed and receive a Certificate of Destruction in return.
Hard Drive Destruction - Digital data is as crucial as paper records. To ensure your digital data is protected, we employ a comprehensive process for hard drive shredding services.
Reach Out to Secure On-Site Shredding
Do you have questions or need more information about how our secure shredding services can help your business maintain compliance with the Texas IDA? Contact Secure On-Site Shredding for a free quote. Since 2003, we have been serving the Dallas-Fort Worth area and nationwide, ensuring the proper destruction of our client's sensitive information. Our NAID AAA Certified, woman-owned business is ready to handle your document shredding needs with efficiency and security.
Remember to join us on the first Saturday of every month for our shredding event located at 111 Central Expressway, Allen, TX 75013. Trust us to help you stay compliant with the Texas Information Disposal Act and ensure the secure disposal of your sensitive data.