Product Destruction Services in Dallas, TX
Secure On-Site Shredding Can Help Your Business
As a business owner, the security of your business is of the highest priority. All companies produce documents and products with sensitive information that could result in harmful consequences if they get into the wrong hands. For this reason, it's essential to have an effective security strategy in place, and this includes a thorough plan for how to dispose of sensitive documents and products. Secure On-Site Shredding can help you with this by providing product destruction services in the Dallas-Fort Worth, TX area. Please reach out to us for more information about this service and how it can help your business stay secure.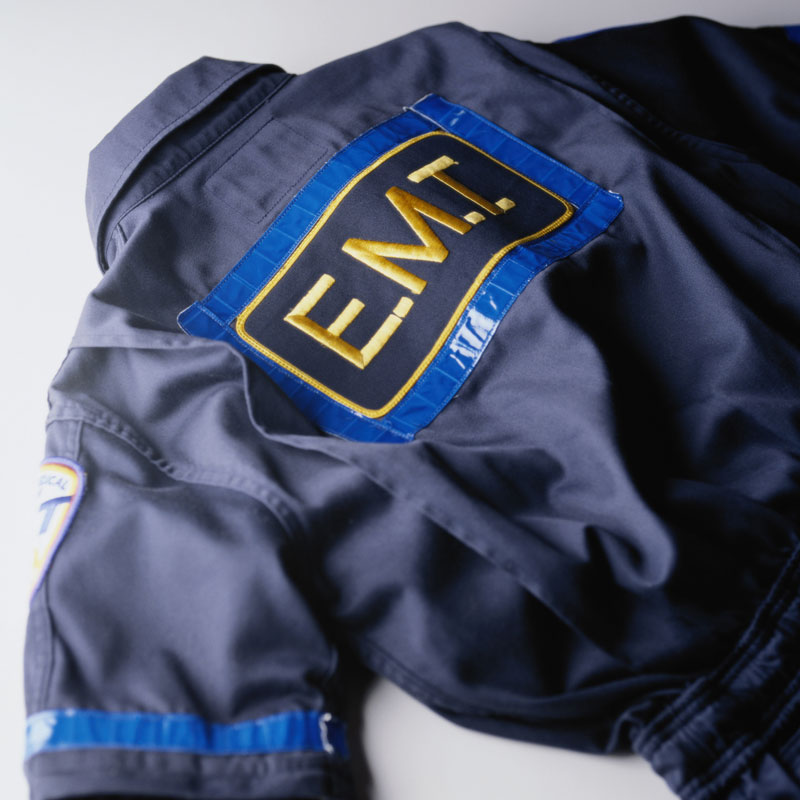 What Is Product Destruction?
Product destruction is a service that is used to destroy any company products that could put your business at risk if the wrong individuals obtain them. Competitors and criminals can use these products for their own personal gain, which could put your business in jeopardy. Rather than allowing these products to fall into the wrong hands, product destruction services safely destroy them to ensure your company is protected.
Why Your Company Needs Product Destruction
As a business owner, you may think placing your old products in the garbage or in your on-site dumpster is enough to dispose of them. However, this can still leave your company vulnerable as criminals and other individuals who wish to harm your business may still be able to gain access to them. Criminals have been known to go through garbage searching for anything that may be able to benefit them. For this reason, it's important to protect your business by destroying all products before disposing of them. Your company should invest in total product destruction for the following reasons:
Unused or old company products can threaten the reputation of your business. If the wrong person wears an old company uniform and poses as an employee, they may not represent you in the best light. Criminals can also resell old or defective products as new, which can further damage your reputation.
Security of the Business or Office
If the wrong person gets ahold of a company uniform, your entire business space could be at risk. Criminals can use these uniforms to pose as an employee, potentially gaining access to your building and anything inside.
Mitigated Risk of Liability Claims
If a person comes to possess defective products that you disposed of, they may have the opportunity to resell them. These products may be dangerous and were never meant to reach consumers. However, if an individual buys these defective products from an unauthorized individual and is injured, your company could face liability claims and lawsuits.
Protection of Proprietary Knowledge
Your company likely has propriety information and trade secrets it wants to protect. If a competitor were to gain access to prototypes of products or other information, it could leak this proprietary knowledge and give them time to develop a similar competitive product.
Products That Need to Be Shredded
You may be surprised at the number of company products that could put your business at risk if they make it into the wrong hands. However, it's important to understand these risks and how you can prevent issues. The 
team at Secure On-Site Shredding
 can help you determine which products you need to destroy and which can be disposed of without worry. It's best to take extra precautions and eliminate any items that a criminal could use for personal gain. Otherwise, you may find yourself regretting the decision to simply toss items in the garbage. We recommend destroying or shredding any of the following:
Outdated or defective products
Recalled equipment or products
X-rays and other medical records
Casino chips and playing cards
CDs, tapes, DVDs, and floppy disks
Any products with company logos
Why Choose Secure On-Site Shredding?
When it comes to sensitive information and products, you can't be too careful. That's why it's essential to hire an expert team to 
complete shredding and product destruction
 at your business. We're the team to choose for all your product destruction needs. With years of experience, you can count on us to thoroughly shred your items and dispose of them safely. We use some of the most advanced shredding technologies to ensure your products are entirely destroyed. Our services are easy and hassle-free, as 
we come right to your location to destroy your items
. Not to mention, you'll have peace of mind that your business is protected.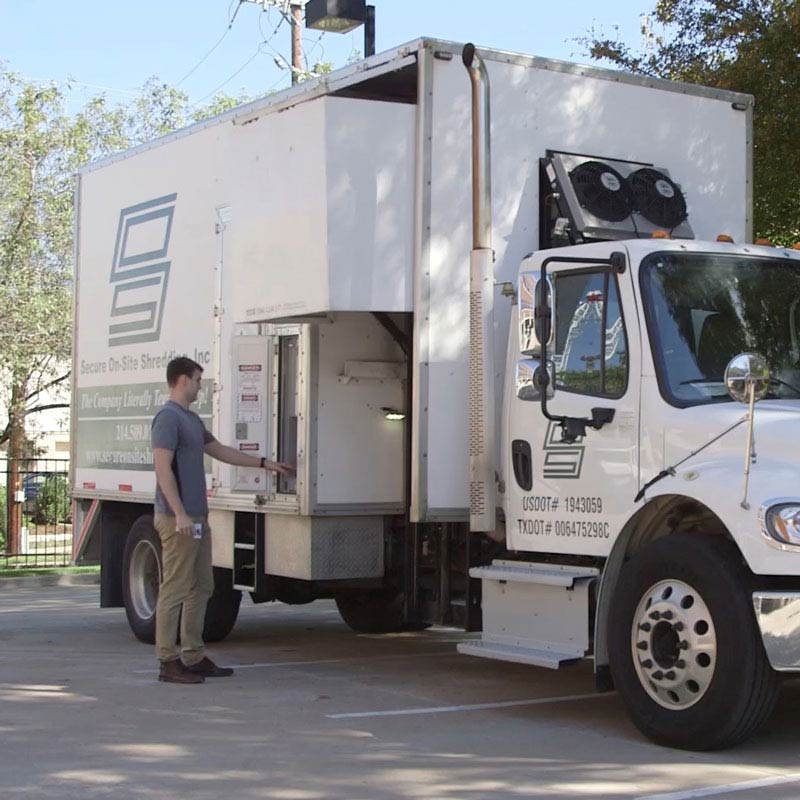 Part of running a business means protecting its security and the security of your customers' information at all costs. This can be a big task, but our team can help you by providing you with many types of shredding services, including product destruction, paper shredding, 
hard drive destruction
, and more. We are here to provide the services you need to protect your business. Reach out to us today to learn more about our services or to 
schedule a time
 for us to visit your business in the Dallas-Fort Worth area for on-site shredding.