Hard Drive and Electronic Recycling
Hard Drive & E-Waste Recycling Services in Dallas-Fort Worth
Trust the Destruction of Your Sensitive Information With Our Team
At Secure On-Site Shredding, we provide the Dallas-Fort Worth area with comprehensive and reliable hard drive destruction and E-Waste Recycling services. You can feel confident trusting the destruction of your sensitive information with our team, as we employ a thorough and time-tested process to ensure your data is fully protected. Keep reading to learn more about our specialized procedures or contact us today to speak with one of our knowledgeable service technicians.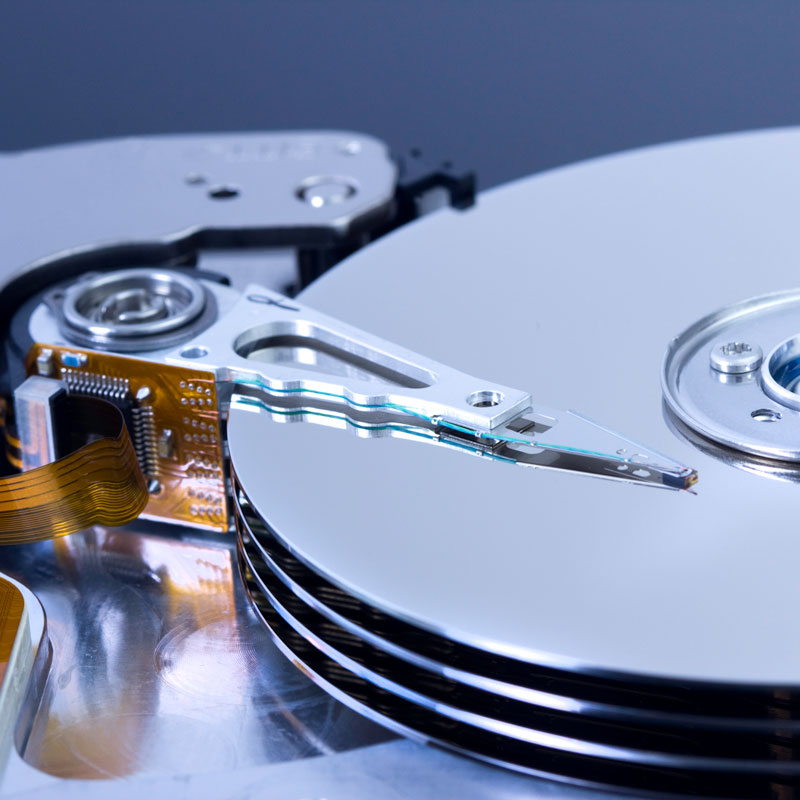 Are You Stockpiling Your Hard Drives?
Over the years, we've found businesses of all types have a bad habit of stockpiling old hard drives and electronic equipment in closets, warehouses, or offices. Though seemingly harmless, even devices that are locked up present a considerable risk to both your business and your customers. A recent survey found that 53% of US businesses mistakenly believe that erasing, wiping, or degaussing their devices was sufficient, while 17% reported they simply recycle their old devices. Even more concerning, 12% said they did not know how their companies disposed of their hard drives and electronic media, including smartphones and copy machines.
There are significant consequences that can arise from failing to dispose of your old hard drives properly. Recently, an encrypted laptop that was stolen from the car of a hospital employee resulted in 55 patients' confidential information being taken. Don't become a victim of a preventable catastrophe. Contact our team to make sure you are properly disposing of old hard drives by having them professionally shredded.
Not Sure What Needs Shredding? We Can Help!
When you rely on us for shredding hard drive services, you can rest easy knowing all the hard drives we receive are destroyed in accordance with the NAID AAA-certified guidelines. By following stringent protocols and ensuring our employees pass thorough background checks, we always take necessary steps to make sure your device and personal information stay secure.
As a team that is at the forefront of on-site shredding, we stay up-to-date on all the current laws and regulations governing document destruction. We understand that technology changes rapidly, resulting in electronics having shorter shelf lives. Don't let your old devices collect dust or risk your valuable information falling into the wrong hands. Many devices should be destroyed after their usefulness has come to a close, including:
Hard drives (laptops, desktops)
At
Secure On-Site Shredding
, we carry out a detailed process to ensure your device is disposed of efficiently and effectively. With us, you never have to worry about your personal or valuable information being compromised, and we let you witness the process so you can have peace of mind in our services. You can expect the following out of our high-quality hard drive shredding services:
A hard drive shredding vehicle is dispatched to your facility.
One of our technicians will bring your hard drives to the shredding vehicle for destruction.
The serial numbers are scanned prior to the destruction of the hard drives, and the spreadsheet is emailed to the client.
We allow you to witness the destruction as your hard drives are shredded and damaged to a point where the platters will not spin.
All such records and materials will remain confidential and known only to the customer.
Certificate of Destruction is emailed to client.
A secure chain of custody is maintained at all times.
Ask Us About Our Electronic Recycling and Shared Revenue Programs
Depending on the model and condition, the rebates back to your company can be substantial.
Don't let your computers, smartphones, and other devices sit unprotected. Storing electronic waste creates unwanted risks for your business, and those risks become even more prominent when businesses fail to remove and properly destroy the data on their devices. But don't worry. We offer an electronic recycling program tailored to our clients and their unique needs. Plus, we can also supply locked containers to keep your unused electronic equipment secure. We even offer a hard drive shredding drop-off location so you can get the media destruction services you need hassle-free. Remember: don't recycle your computer without shredding your hard drive!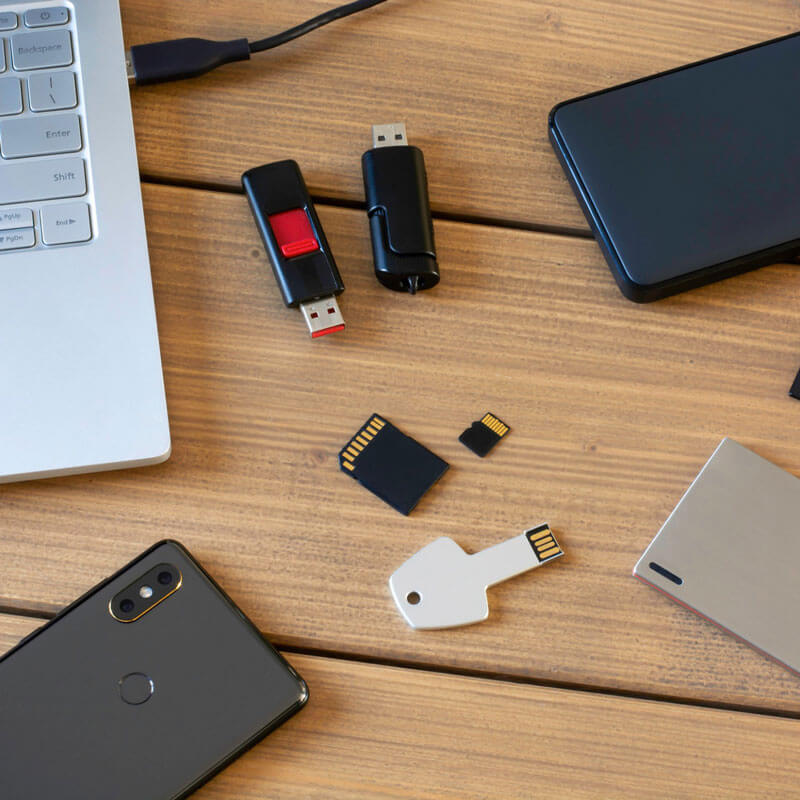 Contact Us Today to
Get Started
Let the
experts at Secure On-Site Shredding
provide you with the services you need to receive thorough and trustworthy hard drive destruction services. We're dedicated to keeping your valuable information secure to avoid any breaches or issues down the road. 
Contact us today for more information
 regarding data shredding and data storage of your company's vital information. We look forward to assisting you.
Drop-Offs Are Now Monday - Thursday 3 PM - 4 PM
$15 per banker's box or equivalent-sized containers (1.5 cubic feet, or 15" L x 12" W x 10" H), not 1.2 cubic feet.