Commercial Shredding Services
Commercial Shredding Services in Dallas and Fort Worth, TX
What Are Commercial Shredding Services?
Commercial shredding services are scalable, customizable business services that deal with the secure destruction of documents and other materials that contain sensitive, private, or confidential information. Companies are required by federal and state law to dispose of or destroy confidential documents completely and according to specific timelines. Secure On-Site Shredding offers various customizable and convenient commercial shredding services throughout Dallas and Fort Worth, TX. We offer onsite or mobile commercial shredding services, drop-off services, hard drive destruction, and one-time or recurring services. Call us today to request an estimate or schedule a consultation for commercial document shredding services.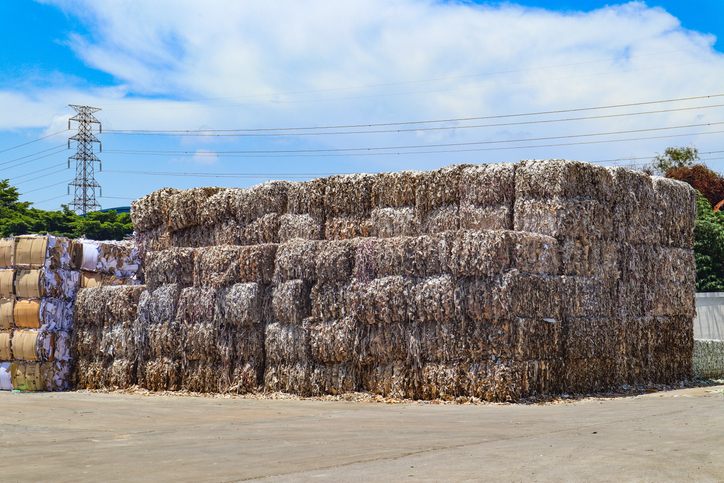 Commercial Paper Shredding vs Traditional Office Shredders
Traditional office shredder machines used to be the gold standard for companies that needed to maintain secure destruction of confidential documents. Now, with advancements in resources and technologies, outsourcing your commercial shredding services is more cost-effective, reliable, and convenient. Office shredders require labor and maintenance and take time to use. Office shredders are much less secure than a professional commercial paper shredding service. Employees have access to confidential documents and data and may commit information theft, misuse, non-compliance, or errors resulting in data theft or loss. A personal office shredder is more of a hassle and results in more mess, waste, and lost time than hiring an outside commercial shredding service.
Rules and Regulations for Document and Data Destruction
All companies that deal with sensitive, private, and confidential employee or customer data must adhere to federal and state data destruction laws. These laws include:
HIPAA – The Health Insurance Portability and Accountability Act was passed in 1996 and protects medical records and prevents their disclosure. HIPAA data destruction laws require the following:

Paper records must be shredded, burned, pulverized, or pulped until protected information is unreadable and can't be reconstructed.
All labeled prescription bottles must be stored in opaque bags until a regulated disposal contractor destroys them.
All electronic information must be cleared using reliable, regulated overwriting software or magnetic methods.

The Computer Fraud and Abuse Act – This Act was established in 1984 and regulates data collection and technology. It prohibits computer access without authorization and enacts punishments for unauthorized access, distribution, dissemination, and manipulation of data or information on someone else's computer.
The Gramm-Leach-Bliley Act – This Act mandates that all financial institutions must be transparent about their information-sharing policies when communicating with consumers. They must also protect customer-sensitive information and complete data destruction in compliance with the Federal Trade Commission's regulations.
Sarbanes Oxley Act of 2002 – This Act protects investors from corporate fraud by requiring stringent record management and guidelines for retaining, auditing, and destroying financial data.
Fair and Accurate Credit Transactions Act – This Act was created in 2003 and protects consumers from identity theft. It requires that all businesses protect consumer data and adhere to special data disposal guidelines.
Explore Our
Commercial Document Shredding

Services
Our commercial document shredding services make it easy to destroy confidential and sensitive information, data, documents, and other materials. We offer flexible, scalable services that cater to large and small businesses in any industry. Call us today to learn more about or schedule any of these commercial document shredding services:
One-time clean out or purge.
Onsite or mobile shredding services.
Hard drive destruction.
Product destruction.
Financial record shredding.
Legal record shredding.
Medical record shredding.
Electronic recycling.
Data and document storage.
Secure containers for documents.
Why Choose Secure On-Site Shredding
At Secure On-Site Shredding, our mission is to provide secure and compliant information destruction services to ensure the proper destruction of our client's sensitive information. We offer convenient, reliable, customized options to meet your needs and budget. You can collect sensitive and confidential documents and materials in our secure containers for pick up by our mobile shredding service or drop off at our shredding facilities. In addition to commercial paper shredding services, we offer hard drive destruction, data and document storage, and electronic recycling. Each team member undergoes extensive training and is committed to confidentiality, security, and trustworthiness. They must pass a background check and undergo an annual environmental safety and health exam. We are an AAA Certified member of the National Association of Information Destruction and a certified member of the Women Owned Business Council - Southwest. We are also HIPAA compliant and a member of the International Facility Managers Association.
Contact Us Today for
Commercial Shredding Services
Call us today or fill out our online contact form to discuss our convenient, reliable options for commercial shredding in Dallas or Fort Worth, TX. You can drop documents off at our Richardson drop-off location, schedule one-time or recurring onsite or mobile shredding services, or schedule a one-time clean-out or purge project.